Exhibitions
Premanent Exhibitions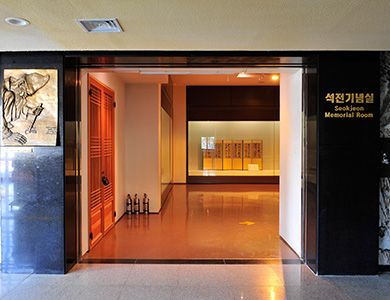 Seokjeon Gallery
Established in November 2002, this gallery commemorates the life and work of the esteemed calligrapher Hwang Uk (1898–1993), often known by his penname Seokjeon. The gallery originated in 1999 with a huge donation of more than 5000 works from Hwang Uk's son, Hwang Byeonggeun. Around 150 items related to Hwang Uk are displayed, including his calligraphy, letters, books, and keepsakes.
Seokjeon's biography
Exhibition room
These are works before Seokjeon wrote with palm In the first half of the year,
Seokjeon enjoyed calligraphy, Haengseo, and Choseo.
Representative artifact
Ungang Study(Nationality/era : 1964)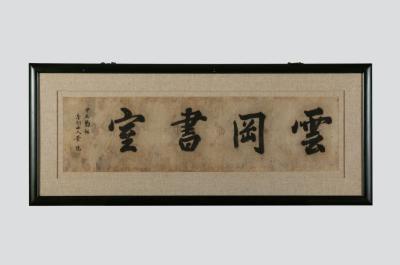 Seokjeon's later works
Exhibition room
Seokjeon used a palm writing from his 70s to overcome the hand tremor.
When he was writing while holding a brush with his right hand,
palm writing on his right hand became difficult,
and after the age of 87, he used palm writing on his left hand.
Through this, the visitor can see the true image of an artist
who does not conform to his destiny and wants to change constantly.
Representative artifact
Review the Old to Better Understand the New(Nationality/era : 1990)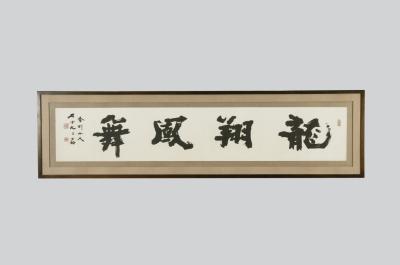 Seokjeon's relics
Exhibition room
There are relics that Seokjeon used in his life.
The visitor can get a glimpse of his life as a calligrapher through canes and
hats, brushes, brush holders, inkstones, ink, and books.
Representative artifact
Seokjeon's relics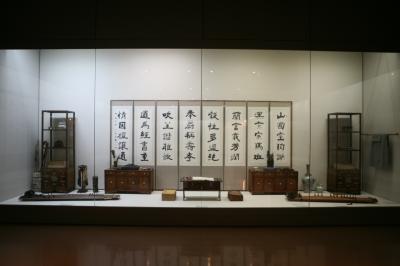 Relics of Pyeonghae Hwang family
Exhibition room
Relics descending into the house of Seokjeon, Pyeonghae Hwang family are exhibited.
In addition to the portrait of his grandfather, Hwang Jong-Yoon,
the encyclopedia-style science book, Leesu shinpyeon,
written by Lee Jae Hwang-Yoonseok, are exhibited.
Representative artifact
Portrait of Hwang Jong-yoon(Nationality/era : 1911)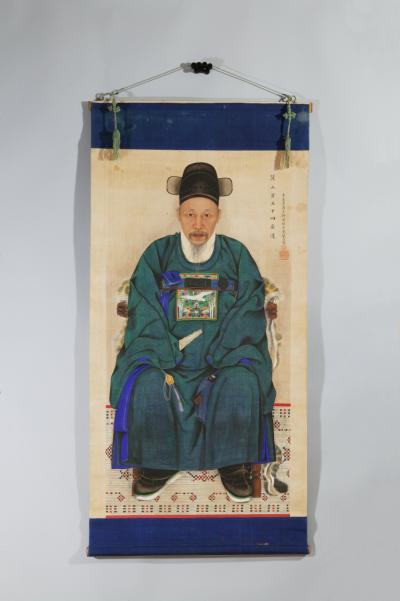 Seokjeon's Collection
Exhibition room
This is a corner that exhibits relics collected by Seokjeon,
such as works and records of calligraphy artists in the Jeonbuk region.
Valuable materials remarkable in the fields of Korean calligraphy,
study abroad, and foreign struggles are exhibited.
Representative artifact
Bangye surok(Nationality/era : 1737)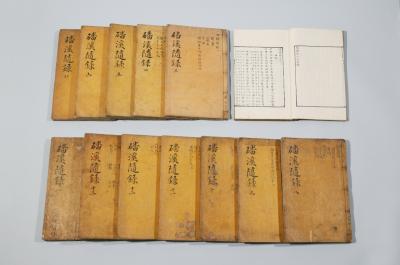 Seokjeon Memorial Room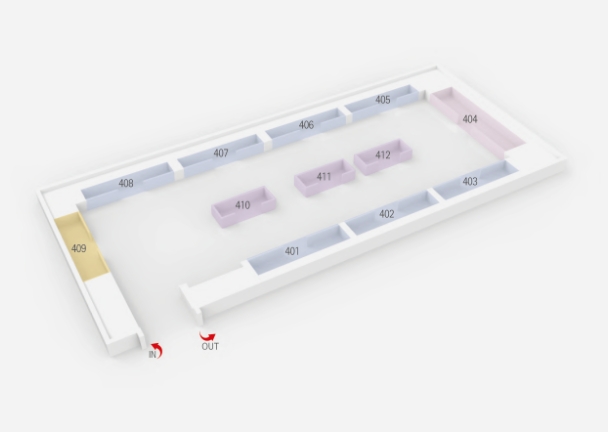 Seokjeon's Calligraphic Works
401Ungang Study
402Folding Screen with Pentasyllabic Poem
403Serving as if Worshipping the Spirits
405By Revering Heaven, You Will Understand the Truth of Heaven
406Couplet of Heptasyllabic Poem
407Review the Old to Better Understand the New
408Folding Screen with Heptasyllabic Poem
Seokjeon's Life
404Relics of Seokjeon Hwang Uk
Relics of the Pyeonghae Hwang Family
409Anthology of Du Fu's Poetry
Seokjeon's Collections
410Compilation of Old Letters
411Letters from Jeong Yak-jeon
412Bangye surok (Treaties on Political and Social Reformation by Yu Hyeong-won)
close
QUICK MENU
QUICK MENU 원하시는 서비스를 클릭하세요!
등록된 퀵메뉴가 없습니다.